MORE EXPERIENCE, GREATER FLEXIBILITY
LET US BE A PARTNER IN YOUR SUCCESS.
WorkForce Unlimited provides temporary staffing, full-time hiring,
on-site workforce management, and employment screening services.
We help companies fill open jobs faster, make better hires,
increase productivity, reduce turnover and lower overall labor costs.
30 Clients have been with us for over 30 years.
We serve you from 11 local offices.
LOOKING FOR WORK?
Do you want better pay? A better schedule? Or to get your foot in the door with top employers?
WorkForce Unlimited offers hundreds of jobs with great companies throughout the Southeast.
Now you can earn full-time benefits including medical, paid holidays, and monthly incentives—provided you meet certain eligibility criteria.
NEED TO HIRE?
WorkForce Unlimited ranks #2 in the Southeast's largest staffing agencies focusing on recruiting for manufacturing, distribution, skilled trades, office, and professional positions.
We are constantly innovating for your success. We offer unique benefits,  building a strong workforce which means greater loyalty and highly qualified candidates for you.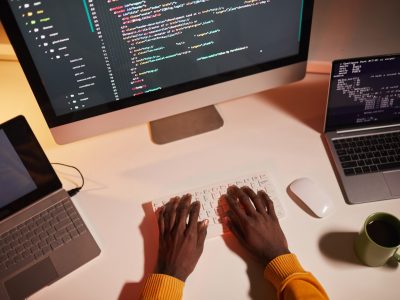 The best all-around group of people!!!
Ryder C. is always willing to do the job and is pleasant to work with.
I have been with WorkForce for two years now and this is the best company and group of people I have had the pleasure with which to work. They care about the people who work for them.
WorkForce Unlimited provides excellent and friendly service. Chad B., Brittany H. and Brittany K. are professional and their work ethic is outstanding!!!
Quick response with qualified candidates, ease of doing business. Thanks for your help with our staffing needs!
The WorkForce Team has been a pleasure to work with and is always willing to go the extra mile. It is a great partnership.
We work exclusively with WorkForce Unlimited, and often give them what seems like impossible tasks. The Reidsville WorkForce Unlimited team does everything possible to promote us with open houses, coordinating with the local Goodwill career center, offering a referral program, and many other recruiting strategies. They are absolutely amazing and do an awesome job filling […]
Their team exceeded our expectations with speed and responsiveness. Their staff was exceptional, and they were a valued partner in accomplishing our goals.
After sometime in this position, I can't thank the WorkForce Unlimited team enough! Your team considered my desire, experience, personality, and skill set and matched me with an awesome opportunity.  I must thank you for that. I appreciate the support you provided.
WorkForce is very reliable; gets qualified people to us in a timely manner; very pleasant to work with.
Insights
Hiring and career advice for employers and job seekers.