Our History
WorkForce Unlimited was founded in 1987 by Teresa Lewis of Mount Airy, North Carolina to meet the seasonal demands of local companies.
As our company grew, we expanded our service offerings to meet the changing demands of our clients. We adopted the name WorkForce Unlimited in 2014 to represent our company's strength, diversity, and capacity for growth.
In 2016, we added divisions to meet the changing needs of our clients. AREVO Group was born, and WorkForce Unlimited is proud to be a part of the AREVO Group family of companies. 2020 brought a new look and feel to the brand.
Today, WorkForce Unlimited is in the top 2% of staffing firms in the Southeast. We are a family-owned business, three generations strong.
We Are Committed to:
Our vision is that we change people's lives while elevating the standard in the employment industry.
The best all-around group of people!!!
After sometime in this position, I can't thank the WorkForce Unlimited team enough! Your team considered my desire, experience, personality, and skill set and matched me with an awesome opportunity.  I must thank you for that. I appreciate the support you provided.
The WorkForce Team has been a pleasure to work with and is always willing to go the extra mile. It is a great partnership.
Ryder C. is always willing to do the job and is pleasant to work with.
Quick response with qualified candidates, ease of doing business. Thanks for your help with our staffing needs!
I have been with WorkForce for two years now and this is the best company and group of people I have had the pleasure with which to work. They care about the people who work for them.
We work exclusively with WorkForce Unlimited, and often give them what seems like impossible tasks. The Reidsville WorkForce Unlimited team does everything possible to promote us with open houses, coordinating with the local Goodwill career center, offering a referral program, and many other recruiting strategies. They are absolutely amazing and do an awesome job filling our orders and managing our program. You can also tell that this team enjoys their work. Props to the team here at WorkForce Unlimited in Reidsville!!!
Their team exceeded our expectations with speed and responsiveness. Their staff was exceptional, and they were a valued partner in accomplishing our goals.
WorkForce is very reliable; gets qualified people to us in a timely manner; very pleasant to work with.
WorkForce Unlimited provides excellent and friendly service. Chad B., Brittany H. and Brittany K. are professional and their work ethic is outstanding!!!
OUR CORE VALUES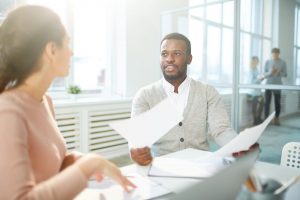 INTEGRITY
RESPECT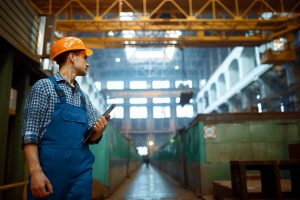 COMMITMENT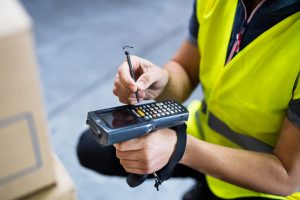 ACCOUNTABILITY
NOTEWORTHY AWARDS
WorkForce Unlimited has been recognized for some of the following accomplishments and accolades:
Voted Best Places to Work in the Triad 6 different times
7 years in the "Triads Fast Fifty" – 50 fastest growing, independently owned businesses in the Triad
One of the first-ever winners of the Triad Business Journal's Top Family Owned Business Award
Blue Chip Enterprise Award by the U.S. Chamber of Commerce
2022 – Best of Staffing for Client Satisfaction Award by ClearlyRated
2022 – Best of Staffing for Employee Satisfaction Award by ClearlyRated
2021 – Best of Staffing for Client Satisfaction Award by ClearlyRated
2021 – Best of Staffing for Employee Satisfaction Award by ClearlyRated
2020 – Best of Staffing for Client Satisfaction Award by ClearlyRated
2019 – Best of Staffing for Client Satisfaction Award by ClearlyRated
2016 – Torch Award for Business Ethics by the Better Business Bureau
2016 – Business NC Magazine's Fast 40 Winner for the Mid Market Sustained Growth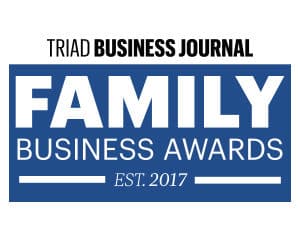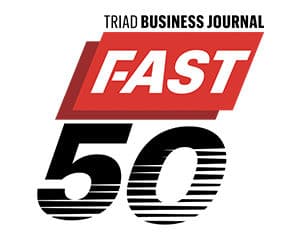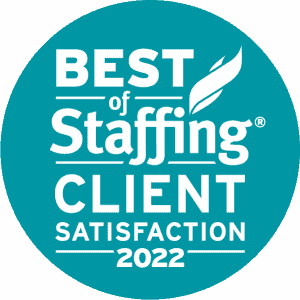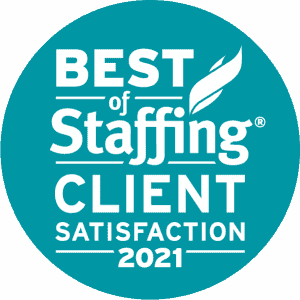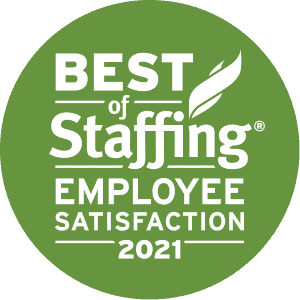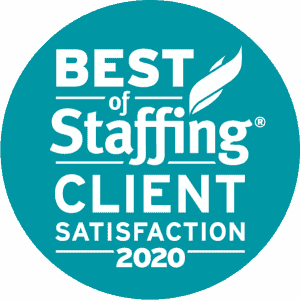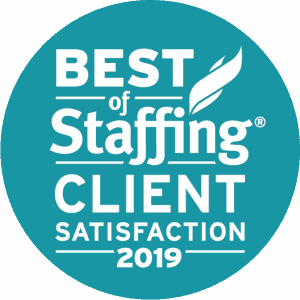 COMMUNITY SERVICE
At WorkForce Unlimited, giving back to the community is part of our commitment to the places where we live and work. Here are a few examples:
Over 3,000 hours spent volunteering yearly
30% of our staff members serve in a leadership role or on a board in their community
Over $100,000 donated to our local communities on a yearly basis
We regularly encourage our employees to take an active role in bettering the communities in which we live